British Car Hire WorldWide

British Car Hire offer great rental car deals world-wide.

We specialise in the Ex-Pat community wherever it may be. Superb online free chat support 24/7. Prior, during and after your rental for any questions/queries you may have.

Enter your desired location, or Hotel/Landmark name. At STEP2 an interactive map will be displayed with the nearest available cars shown and priced.

Most car hire suppliers have excess of between €300-1500. Some as high as €3000. If the car was damaged or stolen (for example) you would be liable to pay the excess amount. With the AXA Damage Refund Insurance this should cover your excess requirements.

What's covered:-
Damage & theft excess refund
Tyres, windows, mirrors & wheels
Roof, undercarriage & misfuelling
Administration charges
Key cover & personal possessions.

DEPOSIT
A CREDIT CARD is required when the vehicle is collected to hold the security deposit. (Some suppliers accept a Debit Card).
Recent Rental Rates
Volkswagen Jetta or similar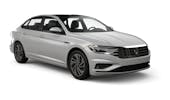 ✔
Air conditioning
✔
Manual Transmission
8 days in January,
Birmingham - Airport, United Kingdom
Toyota Aygo 或類似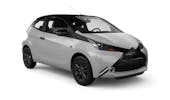 10 days in November,
MANCHESTER - Picadilly - Enterprise, 英國
Opel Astra or similar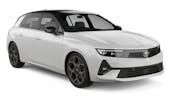 ✔
Air conditioning
✔
Manual Transmission
4 days in October,
BRISTOL Europcar Bristol Horfield, United Kingdom
If you require a car instantly then insert a pick-up time of at least one hour from now. Your confirmation will be sent to you by email and you can collect the car immediately.
Copyright 2021 carhire.lu. All rights reserved